.............................................................Spinning Top Museum, Catalog.........................................................
VERY Large wood tops, with cord and button
205. Giant, huge, impressive wood top $95, signed by wood turner, dated. Almost 8 inches tall, approx.
One of a kind. This is the one you will receive. This is for display only. If you throw it, you accept all liability. Top must be handled carefully. All sales are final
206. Giant, huge, impressive wood top $95, signed by wood turner, dated. Almost ... inches tall, approx.
One of a kind. This is the one you will receive. This is for display only. If you throw it, you accept all liability. Top must be handled carefully. All sales are final
.
204. $85 205. $95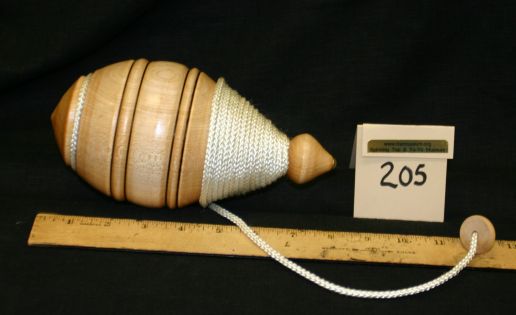 206. $85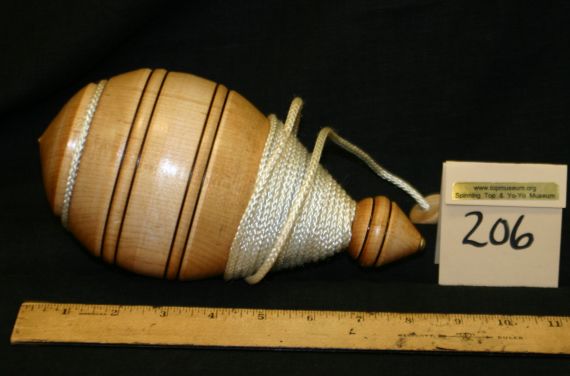 207. A, B, C Large Wood Top $65 each
Handsome, unique one-of-a-kind peg tops. About 4.25" tall, about 2.5"wide, with string & button.
Dated and signed by the maker. Top can be spun, but takes skill, and can split, as it is wood. Only one of each available
..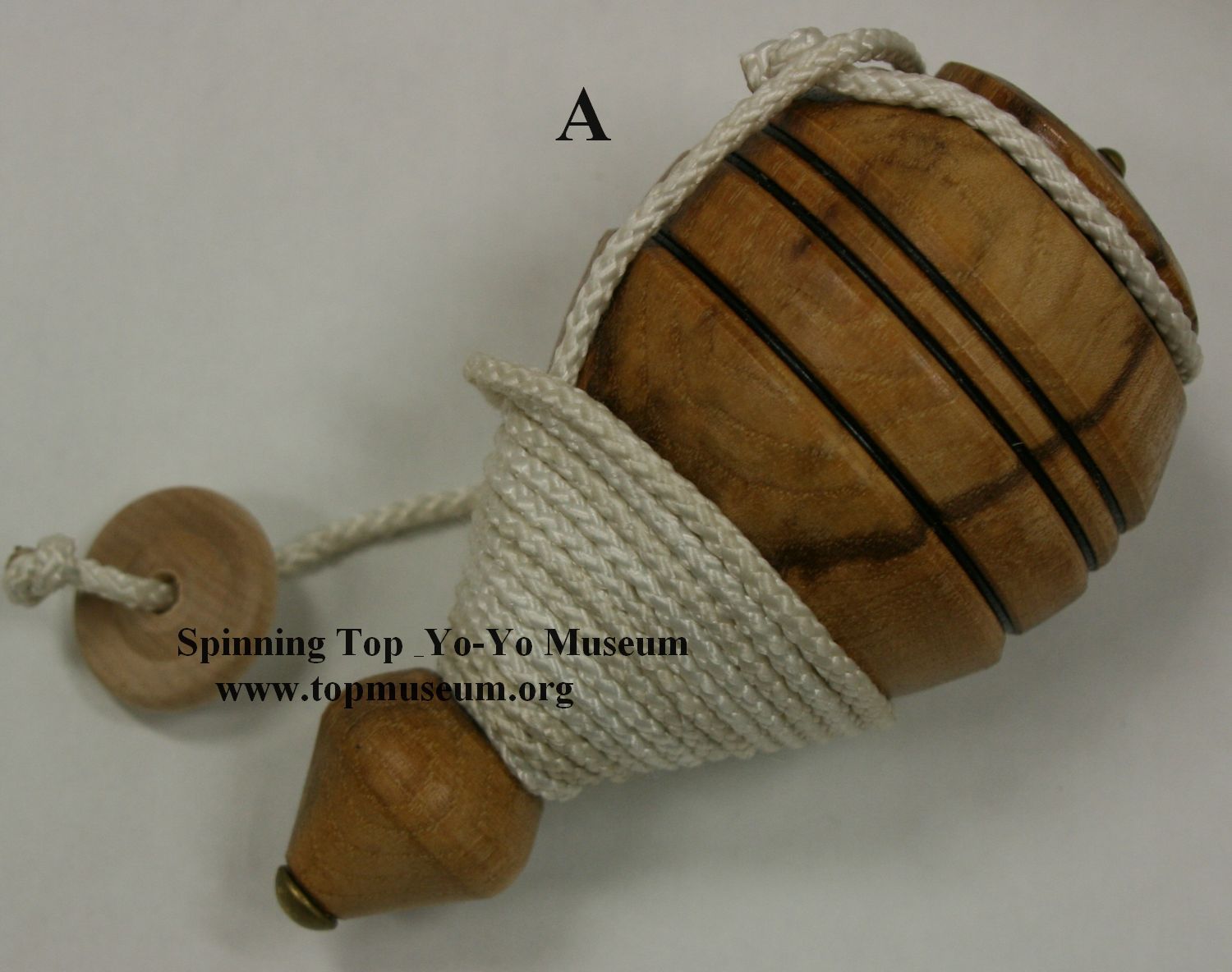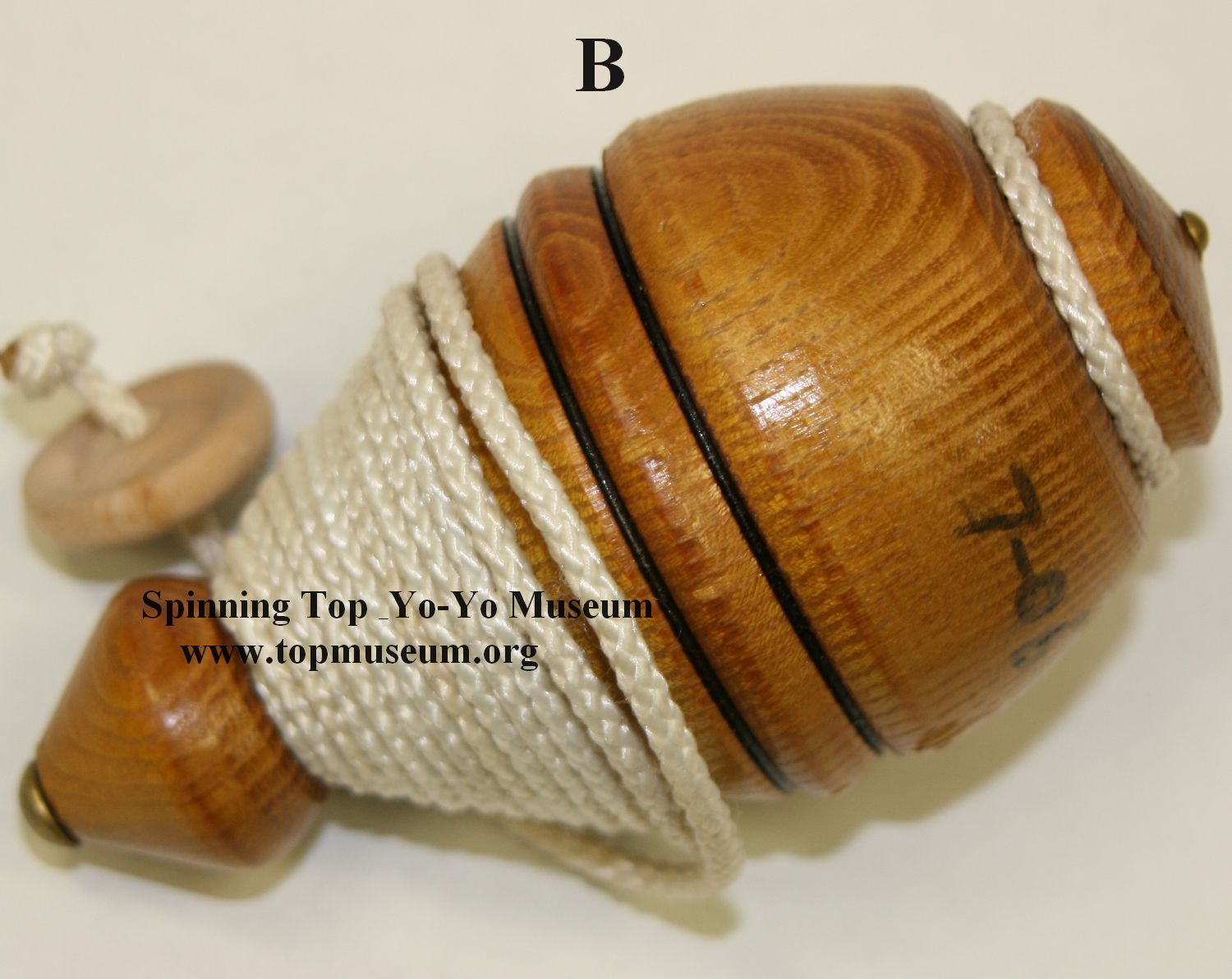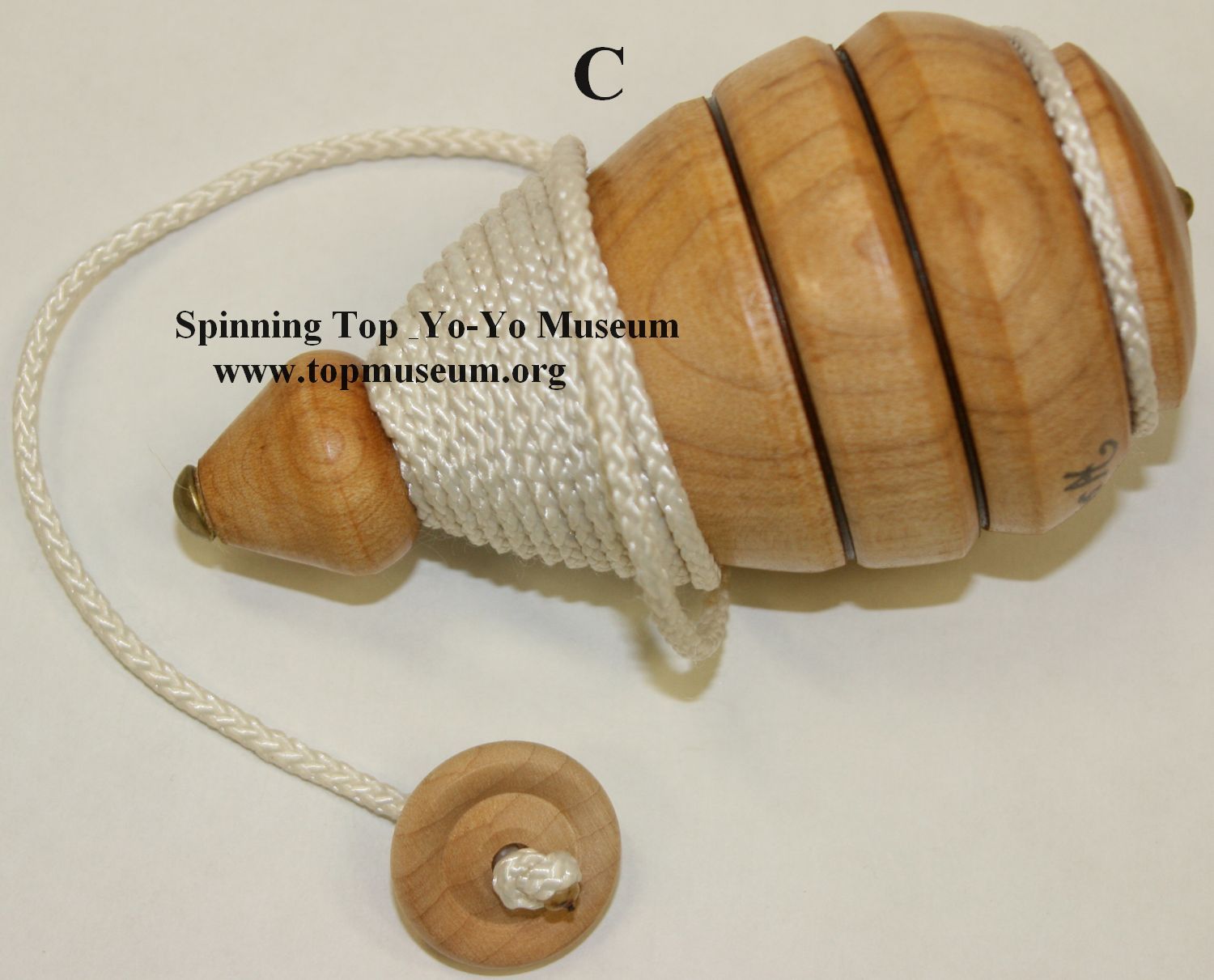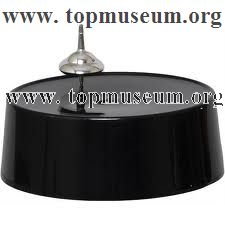 303. Long Spinning Top $20
This silver top will spin for up to 7 days straight! Really!!!! Comes with top,
base and info on "how it does that!" Great executive toy! Impresses everyone!
Base almost 3.5" wide at bottom, top approx. 1" tall. Engineers, accountants,
CEO's, scientists, teachers, retired folks, gadget lovers and those who love a
puzzle or gizzzmo will thank-you for this unusual spinner!
(looks classy on the desk), and for someone who already knows it all...
Comes with everything needed to take a spin! Just a little twist with your
fingers: a mystery in motion.
Not for young children, really for adults, college age & teens.





304. Illusion Science Kit $16
Sturdy spinning toy top, approx. 4" diameter, with 4 different illusion patterns to spin, heavy duty booklet with 20 classic illusion tricks, 3-D glasses, and more. For ages 8+ An excellent set of materials for someone who likes illusions & fun (grown-ups or kids!), Science air projects, or a birthday party theme, or a gift for your science teacher. Kit Box aprrox. 6.5x8.5
"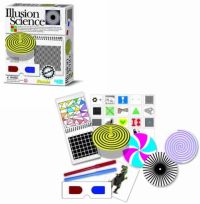 ---
............Hark! Minimum order: $35 plus shipping/handling.........



> MORE FUN THINGS ON PAGE 2 Click Here to visit the other catalog page!
---
---
306. Wood Handle Top $20 Made in the USA.
Pull string fast while holding large handle with your other hand. Top spins fast and drops out of handle.
Great fun on the table or even better on the floor! Handle 7"- 8" long. Shapes vary.







307. "Button-style" spinner $6.75 wind it up, pull and release

and listen to it hum and buzz, like the old hand-spinner. Wood wheel 3" diameter.
Ageless fun! Start a collection: see Catalog page 2
for a BIGGER one 222-A. The Giant Humming Disk Spinner
and a fancier one 222-B "Gear" Spinner!





308. Top Guy: 7 tops! $11 A set of seven separate wood spinning tops,

displayed or stored together as the "Top Guy." Each top spins, plus it's a puzzle to put them
back together to make TopGuy! Approx. 4.25 inches tall. Classic wood look, or use


---
309. Awesome Large Flip Over Top! (was $38) SALE $35.00
Wood, 2 piece top with cord. This is great fun & challenge, with awesome visual results! Magic & physics at its best!
Pull the cord, lift the handle, and stand back! The impressive wood top spins and then flips over to spin on its stem!
Upside down!.
Beautiful wood designs, which vary, some have less contrast in wood tone than one shown.
Handle approx. 7" long, top approx. 4" tall. Works for either right handed pull or left handed pull.



Minimum order: $35 plus shipping/handling. Smart to order lots at once,
spreads the shipping/handling cost over many items rather than just one item.

.....and visit our downtown Spinning Top & Yo-Yo Museum toy shop for hundreds of fun toys!

311. Sky Flier Toy! $3.50 each
Roll stem between palms for an up in the air spinner, great outside! Have a competition,
add fun to the picnic, create interest in your event. Colors vary. Read note below to see what imprint reads.
Stem approx. 7.25" long, prop approx. 8" wide. Assorted colors, shown & others not shown.
: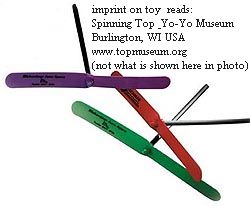 312. TWISTER YO-YO ball bearing $36
For ages 8-108, not younger. Smooth spinner, long sleeper! (a bit of practice of course!) Excellent, long spinning,
ball bearing with special featured bearing seats. This is the yo-yo people receive in our classes, and we use everyday
as well as for shows! We test it before shipping. Extra Parts are not sold separately. This is a take-apart yo-yo.
Attention to slight tightening regularly required, like all such yo-yos so parts are not lost.
A contestant used their Twister Yo-Yo in a major yo-yo contest here & got 58 rock-the-babies from one throw!
Metal ball bearing, bearing seats, metal axle, one string, plastic body. Smooth spinner, long sleeper!
(always with a bit of practice of course!) All sales are final.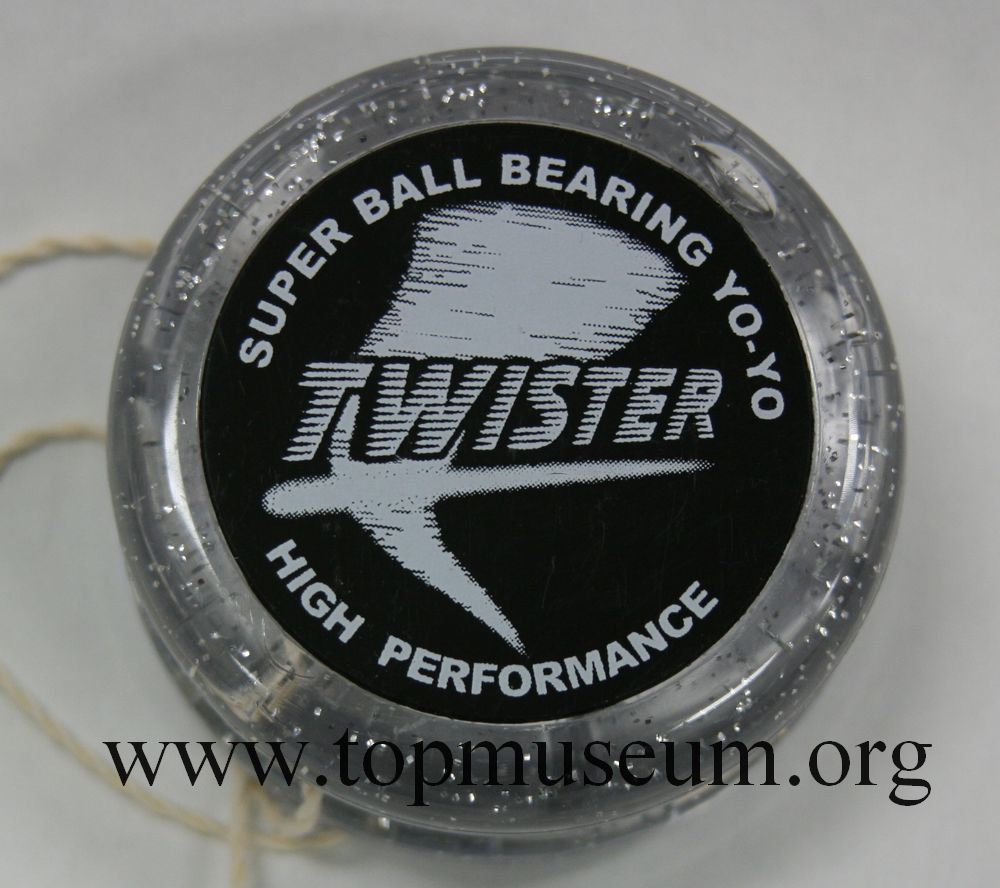 #313. Order extra yo-yo strings right away:
5 quality yo-yo strings/$2.50




. . . . Hark! Minimum order: $35 plus shipping/handling


316. Miniature pewter top $19.00 each
Enjoy as is, or paint. Spin is OK, meant for for displays.
Looks great on the shelf or in a miniature display
Approximately .75" wide x .75" high.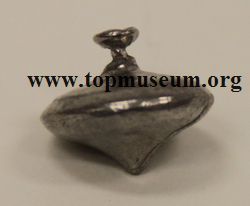 318. Autographed Collectible Magazine $12
with tops and collector pictured on cover. One article about the Top Museum, collector
and tops on 6 pages with 6 B&W photos. Cover is color, article is black and white. Newsprint
pages, heavier cover. Many other articles in 90 page magazine. Magazine is about 8" x 10.5"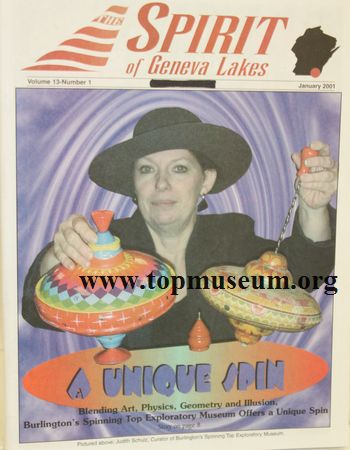 ---
500. MY SUMMER STORY MOVIE DVD
Out of Print. DVDs are used, good condition. Out of stock.
Signed by the Tops Expert from the movie and who is listed in the credits!
We also send along a 2 page story about the museum, etc. The cover of this DVD is a different image than
the one used on the VHS. There are a few of the tops pictured on the back of this DVD.
There are several different plots in this sequel (to the famous and loved)
A Christmas Story movie: Ralphie wants the Red Ryder BB gun for Christmas and his mother keeps
telling him "you'll shoot your eye out!). In My Summer Story, the mother is collecting her dishes from the
movie theater visits, the dad has fishing adventures, the Bumpess are up to something, and of course, the
boys are on a quest for the best Spinning Top! We made these tops here in Burlington, and Judith Schulz,
the Top Lady, was the Top Spinner and Tops Expert for this movie.
Director: Bob Clark, Producer: Rene DuPont, Story: Jean Shepherd, Actors include Charles Grodin, Mary
Steenburgen, Kieran Culkin. Visit the Top Museum in Burlington to meet the Tops Expert in person.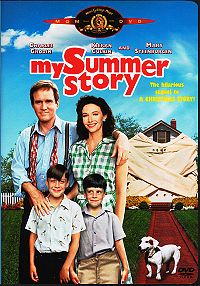 403. Magnetic Tops: patterned snakes $9 each
Tips have a sharp points, so not for young children..
Super fun! Concept invented in the late 1800's. Plastic tops, patterned 3" snake rotates
around the spinning top's tip, makes everyone smile! Snake is not attached to the top.
Assorted colors. Top is about 1 5/8" in diameter. Not for young children.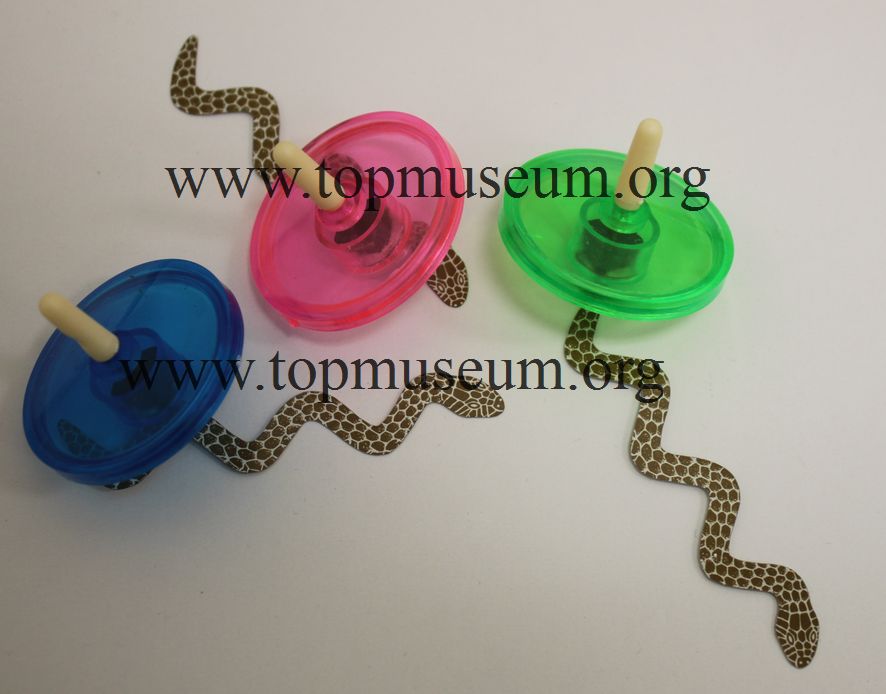 ---
...click here for
MORE TOPS FOR SALE ON PAGE 2
& MORE FUN THINGS TO ORDER ON THE
LOGIC PUZZLE MUSEUM CATALOG PAGE
You may combine items from both museum catalog pages to meet the $25 minimum


---
~ ORDERING ~ ~ ORDERING ~~ ORDERING ~
Spinning Top & Yo-Yo Museum 533 Milwaukee Av, Burlington, WI 53105 (262) 763-3946 All prices subject to change.
We are not a high-tech ordering center, just helpful volunteers at the educational museum.
We ship either USPS or UPS in most cases. We are not responsible for lost, stolen, or damaged goods.
All packages to USA addresses will have delivery confirmation & tracking. Insurance, signatures, etc. are best and are additional costs.
Sorry, We do not ship international.
~You may pay by PAYPAL or CREDIT CARD
~Minimum order is $35, plus shipping & packing/handling charges + electronic payment fee
~ SAVE MONEY: If you order just one item, it is like going to the grocery store for just one thing: a more expensive
trip cost per item. By ordering many items in one order, the base/main cost of shipping/handling is spread over many items
~Shipping is based on shipping distance, size and weight
~+ Packing/handling is a min. of approx. $5 - $8 per carton for small orders & small size tops; larger orders and larger items
are higher packing/handling costs, and if there are any special needs of an order.
~RUSH ORDERS? We can rush orders with an additional charge.
---
START ORDER HERE
Please submit this form by email, just copy it and paste it into an email....
then fill it out and email it to us at [email protected]
(>>> and quick call to tell us you sent order ..262 763-3946)
.............~ ORDER FORM ~.............
> Minimum order of $35 + shipping/handling/fees per address
and please indicate in your message's subject line that it is a catalog order Thank-you.
.-.-.-.-.-.-.-.-.-.-.-.-.-.-.-.-..-.-.-.-.-.-.-.-.-.-.-.--.-.-.
NAME:

Ship to address:

City, State, Zip:

Your phone ( ) Cell ( )

It

em #, name, price of items ordering (easy to copy, paste item info):
---
NEXT:
~ we will email or call you to confirm availability, and email the total cost with shipping and handling, and insurance if required.
We will email you how to make the paypal payment
~We always pack in sturdy cartons, with plenty of inside protection.
~NOTE: All sales are final, we do carefully check over each item before shipping to you
~ HARK as we use these things in our teaching programs and museums we know
these are good items, but we still guarantee everything is breakable) (promise)
Every item has to be good enough for us to use in our programs, for us to even have it on this page.
~ Call if you are looking for other types of tops, we have lots of tops, yo-yos, gyroscopes, etc.!
~IF YOU ARE IN A HURRY AND HAVE A TIGHT DEADLINE, additional options are :
A. Send/email to them as a gift certificate with picture telling them their gift package will arrive in next week or two,
B. Buy it now anyhow, and save for the next holiday, birthday, or celebration



---
........................................................................................................................