Click for details Action Skill Toys & Yo-Yo Convention
...a unique event & fundraiser...
click here about Yo-Yo classes
Look: a previous year winner
Hark! Each day & each session is different
The event includes, at different times: demonstrations, quick contests, informal shows,
Meeting champs, workshops, hula-hoop fun, paddleball
marathon, juggling, Gyroscope challenge, GIANT Slinky Challenge,
funny contests, and more fun than you expect and
3 times: free outside fun showtime & play! endless fun
for both spectators and participants!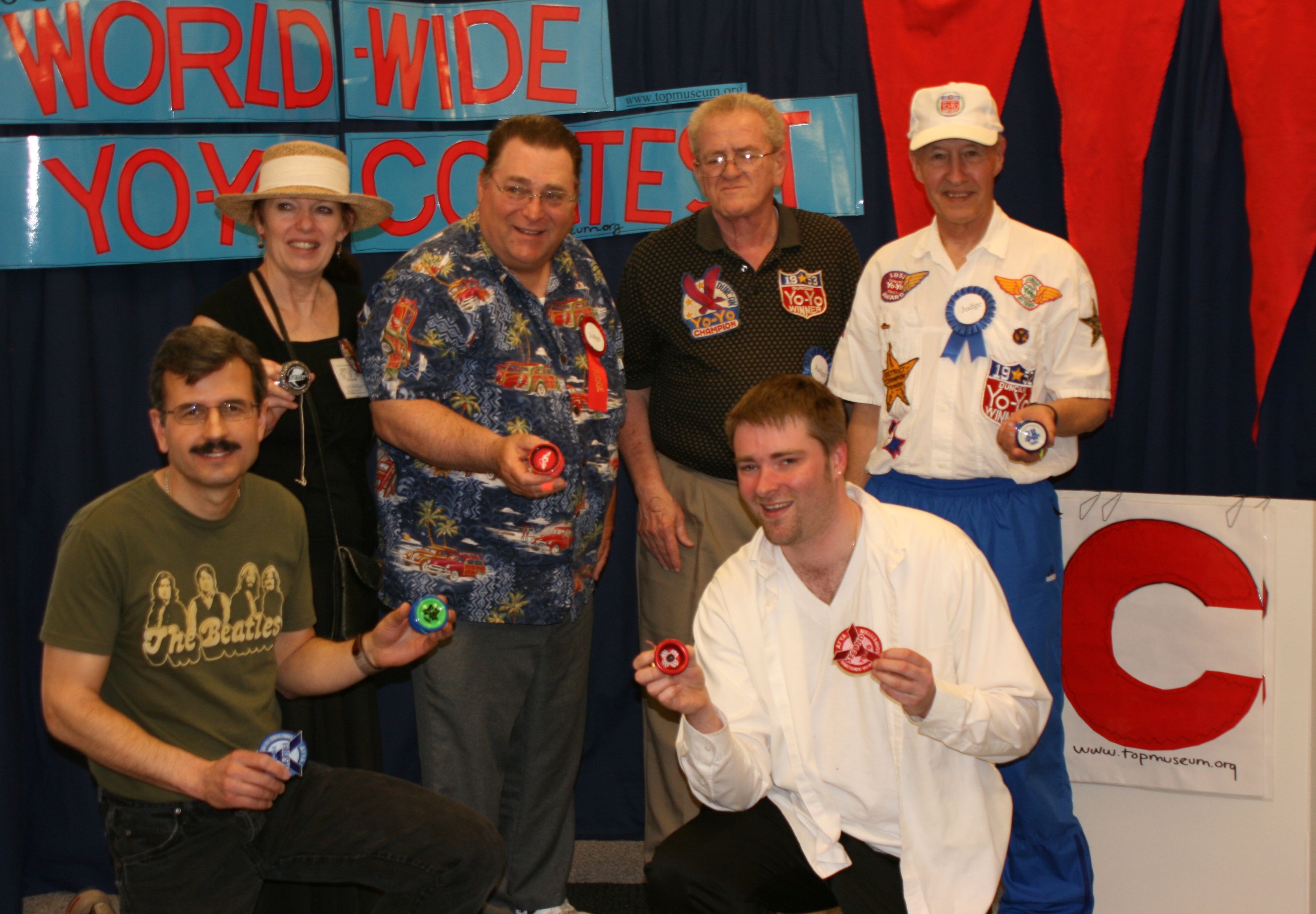 Photo above: Sunday's event & contest 2008 in division C: kneeling: contestants John & Brent
back row: judges Judith Schulz, Chuck Dawson, John Crivello, Barry North.

click: Yo-Yo & Skill Toys Convention Photo Album
note: each year is different... album is of past events
Yo... LIKE us on Facebook!
(on Facebook: Spinning Top & Yo-Yo Museum)


(262)763-3946
Free Parking
533 Milwaukee Avenue, downtown historic Burlington, Wisconsin, USA